Book: The Partnered Pony: What's Possible, Practical and Powerful with Small Equines
What's Possible
Skidding ◊ Moving a Rattlesnake ◊ Holiday Greens
Moving Manure, Water, and Firewood ◊ Herding Cows ◊
Wildfire Mitigation ◊ Buck & Rail ◊ Loading and Lifting ◊ and much more!
What's Practical
Ponying ◊ Trailering ◊ Quick Release Strategies
Round Pen Styles and Configurations ◊ Meaning of Halters
Pattern Watchers ◊ To Treat or Not to Treat ◊ and much more!
What's Powerful
Solace ◊ Staying Fit for Life ◊ Horses and the Pursuit of Happiness
Vertically Challenged ◊ Respecting That Animals Think ◊ and much more!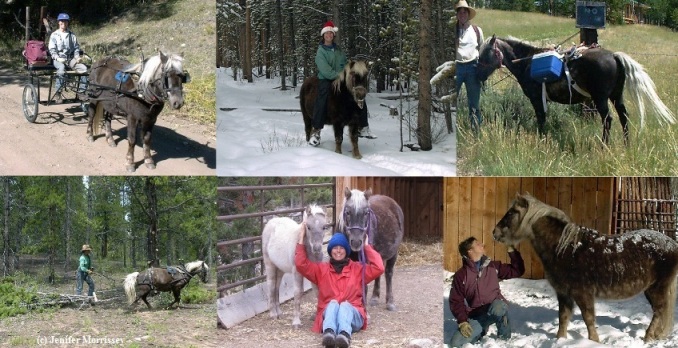 The Partnered Pony
Under construction. Please pardon our dust!
To order the book The Partnered Pony: What's Possible, Practical, and Powerful with Small Equines, click here.